By: FEMI OWOEYE
[dropcap]R[/dropcap]ecently, Toyota Nigeria Limited (TNL) emerged only Nigerian Automobile Company decorated at this year's Lagos Chamber of Commerce and Industry (LCCI) annual award, instituted to recognize deserving sectors of the nation's economy.
Not less than 19 awards were presented to different organizations for standing out in their various sectors. TNL clinched the 'High Standard in Automobile Service award."
Following  the 2016 event, which was held at Muson Centre, Lagos, analysts and certain commentators have wondered why, out of all auto franchise dealership and manufacturing giants in Nigeria, only TNL stood out for selection?
According to LCCI, criteria  for selecting awardees include "the positive impact the company made on the society through building increased confidence in people and wealth creation, compliance with set standard, regulations, level of disclosure, enhanced product and services through innovation for increased value and excellent customer service and service delivery.
But the Managing Director of Toyota Nigeria, Mr Kunle Ade-Ojo, who received the award, did not only dedicate it to TNL's customers, he threw more light on what the company did to deserve it.
"We are promising our customers our unrelenting commitment to international best practice and excellent customer service delivery at every customer touch point," Ade-Ojo responded.
The foregoing statement points out two criteria: International best practice and excellent customer service delivery at every touch point. Of course, if the award were to be given based on the latter (excellent customer service delivery), LCCI might have had a tough time selecting a winner. For many other Nigerian automotive companies would come out strong as nominees.
What TNL, however, has, over the years, striven to do better than competitors is international best practice, a generally and internationally accepted method or technique way of doing things, especially in compliance with legal or ethical requirements. International best practice, therefore, touches on consumer protection and keen consideration for health and safety of consumers.
Another question is whether or not TNL has been complying with the foregoing more than competitors.
A typical example, and very relatable one, has got to do with responses to the ongoing Takata killer airbags, which has been a serious issue around the world. Toyota is not the only brand affected. But till date, TNL has been the only company making public announcement of safety recalls of models affected in Nigeria.
Dealers of certain affected brands, unfortunately, do far less to get Nigerians informed. I'm unaware, if they do send mails to their affected customers. If they do, obviously they never carried the media along, which brings us to one of the LCCI Award's criteria: level of disclosure.
Motoring World's interaction with motorists suggests that average Nigerian motorists are unaware of the implication of automotive recall.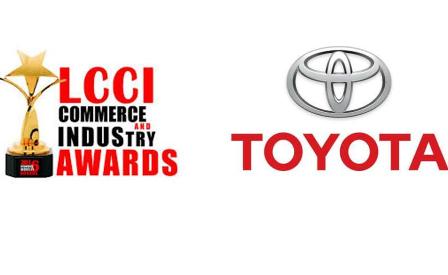 Many Nigerian motorists would have met their deaths in auto crashes, which ordinarily should not have been fatal, if not for faulty Takata airbags.
Over the years, the FRSC and the police would simply attribute vehicle accidents to over-speeding or sub-standard or worn out tyres, instead of carrying out post-accident analysis of crashed vehicles.
The truth is this: Airbags are meant to reduce impact of crashes on accident victims. But what Takata airbags do is to worsen the case. They inflate, burst and turn to shred at critical points, when  they are most needed.
More than that, activated Takata airbags send out some sharp metal shrapnel, which hit occupants of accident vehicles like bullets, entering their eyes or neck. Takata airbags, therefore, reduce chances of surviving an automobile accident.
So one wonders why a representative of an affected brand would not bother announcing recalls in Nigeria, just as TNL has been doing. Whenever Toyota Motor Corporation announces a recall that affects Nigerian customers, TNL, without delay, follows suit, calling press briefing, announcing recall of affected model in Nigeria. This is an international best practice. If only for this, TNL's 2016 LCCI Award was well deserved.
And, for the sake of Nigerian motoring public, representatives of other affected brands in Nigeria need to break their silence, when issues of recalls come up. The Takata airbag issue, after all has little to do with quality of  affected brands and models. It is rather about the Japanese airbag maker, Takata, which manufacture millions of airbags it supplied to various auto makers, using wrong inflators.
Standard Organization of Nigeria(SON) also needs to beam its searchlight on the area of recalled vehicles, rather than concerning itself with Emission scandal, for which no Nigerian auto company could  be held culpable, because we are still on Euro 2.
[highlight]Posted by: Motoring World International on: 6th June, 2016 in: Opinion[/highlight]
©Copyright MOTORING WORLD INTERNATIONAL.
All rights reserved. Materials, photographs, illustrations and other digital content on this website, may not be reproduced, published, broadcast, rewritten or redistributed in whole or in part without prior written permission from Motoring World International
Contact: info@motoringworldng.com