In light of the carnage on our roads caused partly due to un-roadworthy vehicles plying our roads, states governments have been charged to revive, reform and sufficiently fund their vehicle inspection and certification system, and, thereafter, integrate the systems more nationwide for effective service delivery.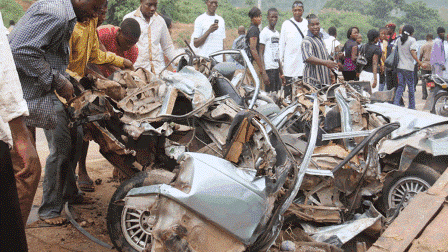 As contained in a communiqué issued at end of a recent public lecture on "THE AUTOMOTIVE INDUSTRY IN THE 21ST CENTURY: IMPLICATIONS FOR NIGERIA" delivered by Engr. Aminu Jalal, former Director General of the National Automotive Design and Development Council (NADDC) in Abuja, the engineers also called on the Standard Organization of Nigeria (SON) to implement SONCAP on imported vehicles by requiring that all imported vehicles have roadworthiness certificate from the country of origin, a move, they argued, will stop the importation of unroadworthy vehicles into Nigeria.
The communiqué reads further: "The Automotive Engineering and related engineering discipline curriculums in tertiary institutions should be upgraded by the Regulators like the NUC, NBTE, COREN, NADDC, AutoEI and other key stakeholders to cover electric and autonomous vehicles technologies, their manufacturing, operations and maintenance in reflection of institutional objectives and industry trends.
"The curriculum should be reinforced by education in humanities, entrepreneurship, economics, management and use of computer technology for solving engineering and economic problems so the automotive engineering graduates will be part of the system and national solutions.
"Nigerian professionals should take ownership of the Presidential Executive Order number-5 to promote indigenous practice, competencies and capabilities. All Government MDAs especially Federal Ministry of Foreign Affairs, Immigration Services, NOTAP should collaborate with the Automotive and Locomotive Engineers Institute (AutoEI) for the provision of Nigerian licensed professional and experts for services and products before recourse for foreign alternatives as directed by the President of our Federal Republic."