A new name has arrived in automotive leisure tracking, backed-up by established and proven experience, AutoTrac is now available to the campervan and motorhome market, offering extended features and exceptional value.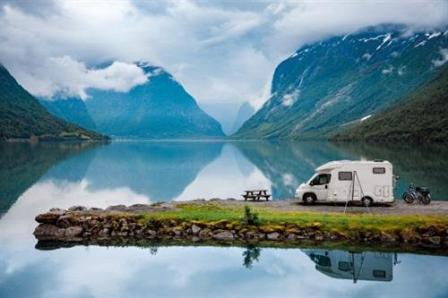 Brought to market by the same team that revolutionized the motorcycle security scene nearly 10-years ago with their highly acclaimed BikeTrac product, AutoTrac follows a tried and tested formula, combining Thatcham approved technology with customer-friendly functions and insurance advantages too.
Powered by the firm's renowned Trac-It technology, AutoTrac offers customers complete peace of mind, thanks to the system's ability to track location in real-time 24/7. With Thatcham Category 6 and 7 ratings, AutoTrac boasts GPS, GPRS and RF functions, enabling Police and the AutoTrac team to track a vehicle to a precise location, enabling easier issue of search warrants due to detailed location information.
AutoTrac's Bill Taylor commented, "While we're delighted to bring a new name to the automotive tracking scene, we're old hands at tracking stolen vehicles thanks to our experience at BikeTrac and Trac-It. The core features of our system are proven, with over 800 stolen motorcycles recovered alone, we've considerable experience working with many UK police forces.
"Where our system differs from other providers, is the user's ability to enhance their experience. With AutoTrac, an owner can see their vehicle's location real-time on desktop or app, monitor battery voltage, view recent journeys and even download and share routes. On top of this, AutoTrac can even notify a next of kin if the unit detects a severe impact."
AutoTrac is backed-up by a secure operating centre that doesn't sleep, with protection 24 hours a day, seven days a week. In the event of an unauthorised movement, owners are contacted via text message, phone call and email, with direct liaison with the authorities to pinpoint the vehicle.
Thanks to AutoTrac's use of Radio Frequency (RF) too, owners stand a much greater chance of recovery too and is what gives AutoTrac by Trac-It the coveted Thatcham Cat 7 rating.
AutoTrac isn't another 'fit and forget' tracking system. Instead, owners are encouraged to log-in and use the dedicated functions.
Taylor added, "We've developed AutoTrac to be much more than just a security product. For example, we know as users ourselves that being able to monitor your campervan or motorhome's battery or leisure battery when it's parked up is extremely useful, so we've enabled this function via our dedicated app, even allowing users to set their own threshold and be warned before it's too late.
"On top of this, sharing your trips or holiday is great fun, so we've given users the ability to trace their route and download it afterwards, shareable with friends and family as, enabling upload to sat navs too afterwards."
AutoTrac can be installed on any vehicle, including commercial based motorhomes with 24v, and thanks to its class-leading dimensions (smallest unit currently available) and waterproofing, can be installed on all manner of vehicles, from classic campers, to the very latest motorhomes and even race transporters.