…As CG-EKO LLP Training Academy Graduates 41 Auto Technicians
MATILDA FRANCES
[dropcap]N[/dropcap]igeria's main representative for Rolls Royce, Ford, BMW and Jaguar Landrover brands, Coscharis Motors Plc, has said it established CG-EKO LLP Training Academy, a technical manpower training institution, to create jobs for the Nigerian youths in the nation's automobile industry.
The president and CEO of Coscharis Group, Cosmos Maduka, made the revelation during the joint convocation ceremony of the institution held last Friday (4th August 2017) at Ikeja, Lagos.
He said Coscharis Motors decided to set up the institution primarily to fill in what he described as a vacuum created by the dearth of qualified technicians in the nation's automobile industry.
Recalling the circumstances that necessitated the establishment of the institution, the founder of Coscharis Group stated:
"When Coscharis Motors Plc, one of our subsidiaries in the group was to venture into the business of selling brand new globally respected iconic vehicles, we were guided by our vision, 'to build an institution that is timeless in its relevance'.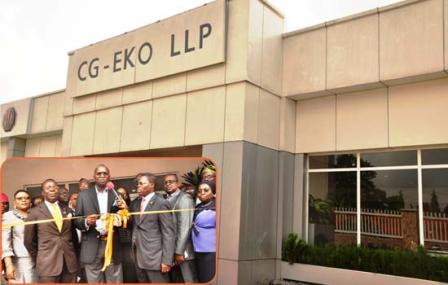 "At that point we knew that in order to remain timeless in our relevance to the automotive industry, we needed to do more than selling new vehicles – we needed to also establish an after-sales support base which will help to keep our customers' vehicles on the road, performing optimally at all times.
"Because of the dearth of qualified technicians in the industry at the time, we had to embark on hiring of expatriates from other countries to man our after-sales facilities.
"However, as the demand for our vehicles increased, so was the demand for after-sales services.
"Therefore, as a forward looking organization and in consonance with our mission statement to plough back to the society, we decided to embark on manpower training and development of our youths, to fill in the vacuum created by the dearth of qualified technicians, thereby empowering and creating employment opportunities for them.
Maduka also expressed appreciation to the Lagos State government for supporting the venture, identifying with and tapping into Coscharis' vision via a public private partnership, which resulted in the founding of CG-Eko LLP Training Academy in 2013.
According to him, the main objective of the academy is to deliver value added human resources to fill the vacuum created by the dearth of professional technicians, who are suppose to drive the fast growing automotive industry sector of our economy into a bright future.
"Since admitting the first set of trainees in 2013," Maduka recalled, "the academy has successfully wheeled out 41 graduates till date. Majority of the graduands here today have been absorbed into our organisation, some employed by other organizations, while some have become after-sales facility entrepreneurs."
CG-EKO LLP Training Academy, an automobile sales, services, training and skill acquisition center was commissioned in 2012 by the former Lagos State governor, Babatunde Raji Fashola.